I bought this ring and would like to understand the maker's mark.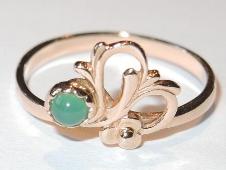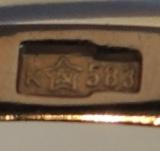 From some researh on this site and elsewhere the ring is made of 583 gold and checked at Kiev Government Inspection Agency.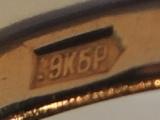 However I am still not sure about how to understand this second part/photo. Is it correct that the .9 is showing that it is from around 1979? Is the "K" here again referring to Kiev? And then the last two cyrillic letters are the maker's mark? How do I find the maker? I cannot find one that corresponds to these letters.
Any help would be greatly appreciated as I love knowing the history behind my jewellery