---
Hi,

Always embed your images as very few members will click on links.

Trev.
---
---
Is there some reason that makes you think that the item is Italian?
---
Hi,
More likely French but then one more guarantee mark is needed (for gold).
In lozange:
Fabricant bijoutier
Jewelry manufacturer
Gavet, Charles
initiales C.G.
symboles un trèfle à quatre feuilles
Symbol: a four leaf clover
There was Charles Gavet who was the founder of family business and worked much earlier, see here:
http://www.925-1000.com/Ffrench_makers_C.html
Can you post the image of the whole item (earrings ?).
I think there is CG in the logo, too.
Besides,there is sun symbol used by the founder in early 19th century.
Regards
---
please see the item
I believe it is Italian because of the "sun" shaped lgo similar to that of Vicenza marks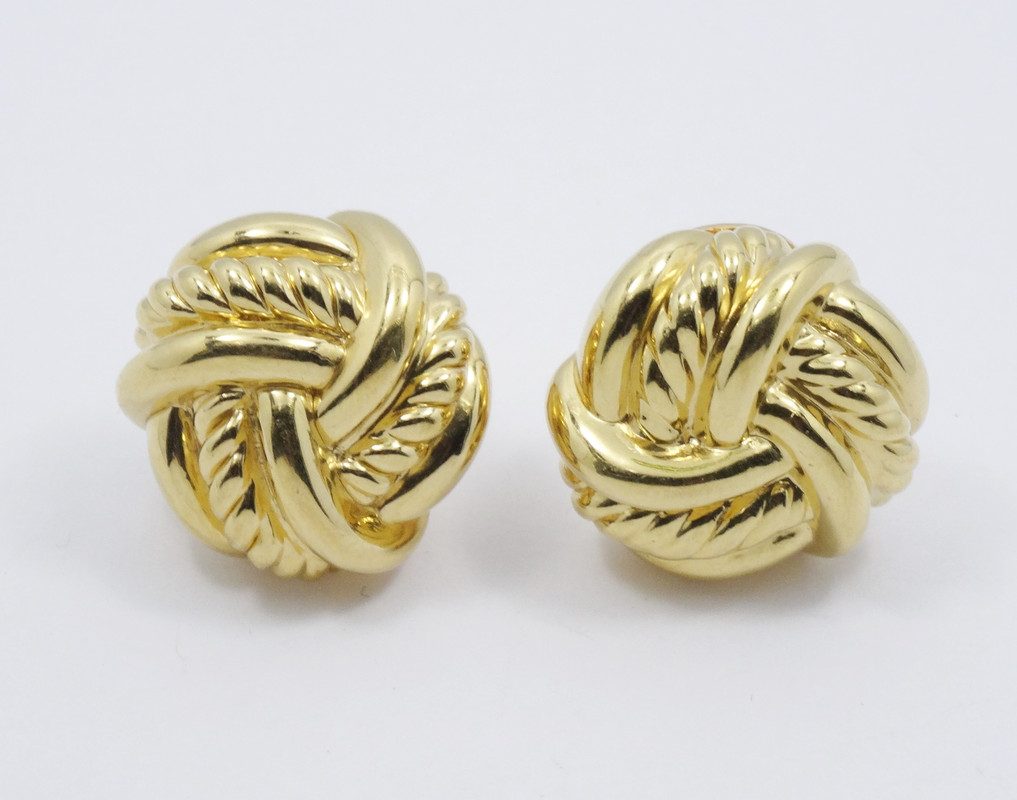 ---
I found a similar "Sun-Symbol" on a piece of 750 gold Vicenza jewelry, and it did mention the following:

"G. O. I. (Gioielleria, Oreficeria, Incisioni) stands for ''Jewelers, Goldsmiths, Engravers'"

So if this is Italian, would the prominent "G" just designate the maker as a Goldsmith?

But if it is Italian, why does it not have the usual-shaped cartouche and the letters and numbers which you always see on Italian jewelry?

It does look French on first glance, but I did see a similar sun-symbol on Vicenza gold, so I am confused as well.
---
---
Return to "Gold - Single Image"
Who is online
Users browsing this forum: No registered users and 6 guests